Featuring The Thought-Provoking & Symbolic Art Of Dave Curtis
Mind-bending Surreal Artwork & Symbolic Paintings
"The creation of something new is not accomplished by the intellect but by the play instinct acting from inner necessity. The creative mind plays with the objects it loves."
-C.G.Jung
Surreal Artworks And Symbolic Paintings By Dave Curtis
While traditional surreal artwork is deeply rooted in the musings of Sigmund Freud, his contemporary, Carl Jung, is the inspiration behind the acrylic paintings and symbolic art of the Virginia-based artist Dave Curtis.
Dave Curtis Discusses His Surreal Art & Symbolic Paintings
Dave enjoys discussing his work and sharing his process of making his symbolic painting and surreal artworks throughout his career. However, Dave admits that he really values hearing what viewers think about and interpret "meaning" in his paintings. Sometimes, he is pleasantly surprised to learn things about his symbolic paintings that he never considered.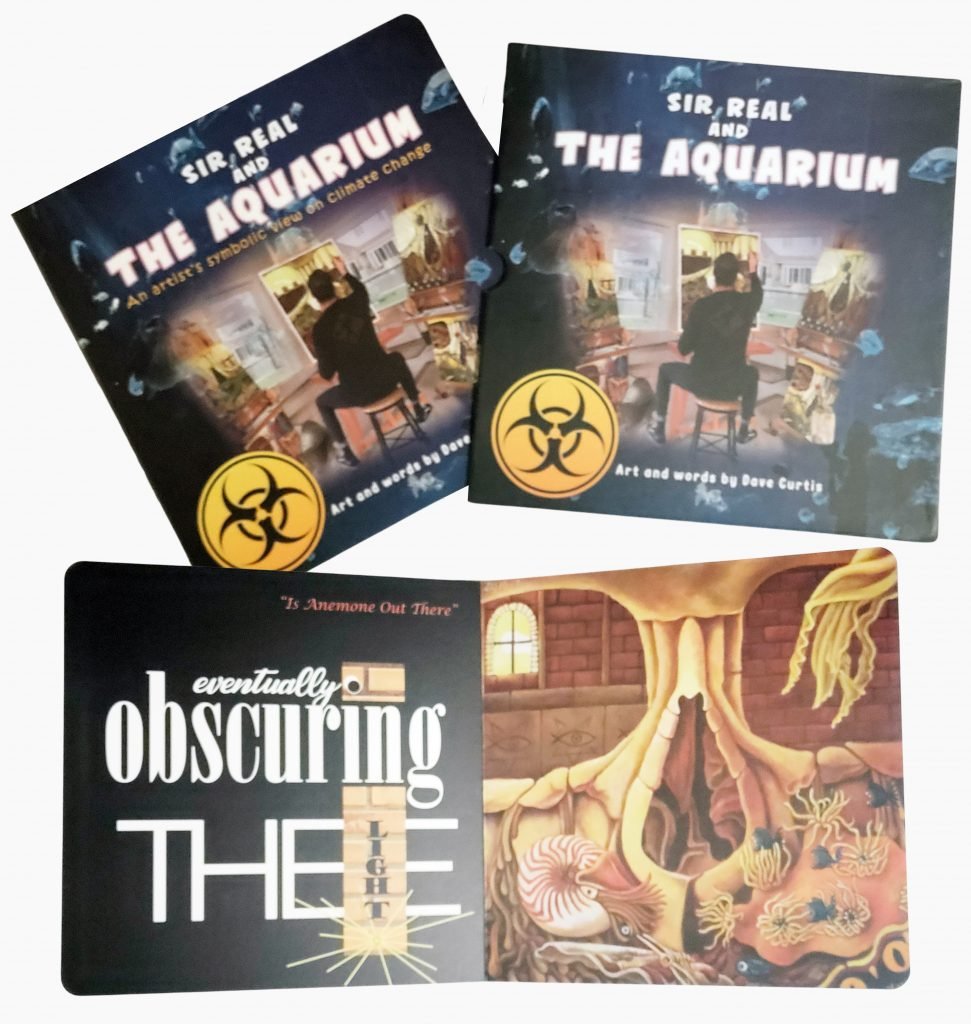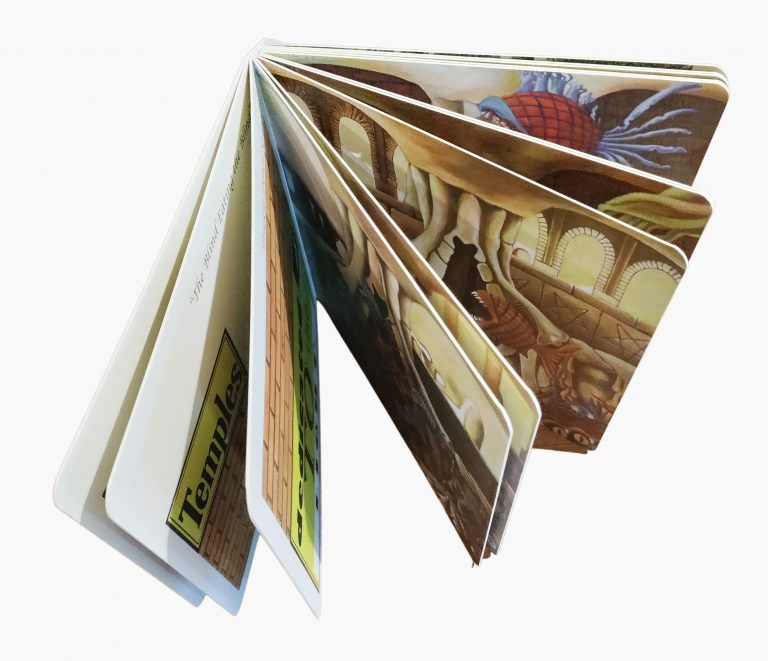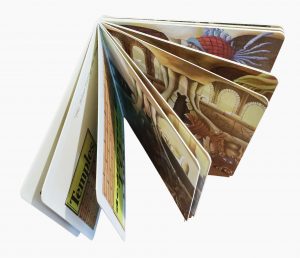 Climate Change And Sir Real Studios' Symbolic Art
IT IS HERE!  The first book of art and words by Dave Curtis.  GET YOUR SIGNED COPY TODAY!
For one year, starting in April 2017 and ending in May 2018, artist Dave Curtis began his first "epic" series of 12 paintings with his surreal artwork, which has been dubbed "Sir Real and The Aquarium." This series symbolically dealt with the rather ominous topic of climate change, which has been recognized internationally as the most pressing topic of our time. Dave attacked this topic in an interesting manner that becomes obvious as you advance through the series. As with most of Curtis' work, there is more to the art than what first meets the eye, and spending time with each piece of art will prove very thought-provoking.
BUT WAIT, THERE IS MORE!
This series was turned into a book with words crafted at the publisher's request, David F. Heatwole.  This book is one you don't want to miss adding to your collection.  LIMITED TO ONLY 400 copies, with 200 being signed and numbered.  Find out what happens in this Virginia artist's (Sir Real) aquarium as it is polluted by the creatures contained within as they live lives feeding and excreting as life goes on in a cyclical manner.
Fellow Ohio artist, long-time friend, and collector David Heatwole believes this series is so special that he put his own artistic production on hold to develop and package the collection as a collector's edition boxed print set, as well as created a children's style board book featuring the twelve paintings and accompanying words by Curtis. To top it all off, Heatwole also designed and produced a limited-edition series of 3D-printed sculptures featuring characters and elements from various paintings in the series. David Heatwole believes that this symbolic painting series and the limited-edition reproductions will become highly collectible due to their importance to both artists' lives and artistic careers and their tie to the current environmental topic. He wants to take Dave's Virginia artworks to the next level. 
Pull out the deal with of the again massager to succeed in and scratch anyplace your naked hands cannot attain. Comfortable and Easy to Use
Read More »
Plus, because of its convenient journey case and light-weight design, it might be simply stowed away in a backpack, purse, or carry-on. The Renpho Mini
Read More »
Maybe your muscle tissue only ache sometimes, or possibly that is your first massage pad. No need to interrupt the bank when a basic massage
Read More »